Are you looking for ways to make an extra income from the comfort of your own home?
Becoming a virtual assistant may be the perfect fit for you.
With an increasing number of companies turning to remote working, there is an ever-growing demand for qualified and reliable virtual assistants.
This guide gives you all the details on how to become a virtual assistant, including advice on gaining the right qualifications and experience that employers look for, as well as tips on finding work and creating a portfolio.
Read on to start your journey toward becoming a successful virtual assistant.
What is a Virtual Assistant?
Virtual Assistants provide the perfect solution to free up precious time allowing their clients to focus on making forward strides in their business with key objectives.
From customer emails, website updates, and file organization, even photo & video editing all can be done remotely via digital tasks tailored solely around each individual client's needs for maximum efficiency.
With no need for them to be physically present in any given office space, Virtual Assistants are a cost-effective way of bridging that gap by providing comprehensive support from afar.
These virtual assistants not only work remotely from digitally connected office spaces but are equipped with modern online tools and new software to make nearly any small task possible.
Clients can trust that the virtual assistant will be able to do any digital job they ask them to without having to be in the same physical office space.
It makes sense why so many companies hire virtual assistants to help out with whatever digital task is needed so they can focus their attention on the business's primary objectives.
Virtual Assistants Task & Duties
Virtual assistance duties are very broad some include helping manage daily tasks to organizing long-term projects, virtual assistants make it easy for business owners to delegate cumbersome responsibilities while still ensuring great outcomes.
Virtual assistants are indispensable gatekeepers of the online world, taking care of social media and digital marketing tasks.
From scheduling posts across numerous accounts to designing visuals and crafting captivating descriptions -they research thoughtful hashtags, monitor comments & update profiles; all while maintaining a high standard for quality work.
Virtual assistants are a business's invaluable second set of eyes, scouring customer support emails for opportunities and discerning spam from legitimate messages.
In addition to keeping inboxes tidy, they can assist with creating monthly newsletters that bring organizations closer to their clients.
Some other tasks can also include crafting and revising client blog posts with precision to present a polished, professional presence on WordPress or other CMSs.
Ensuring comments comply with standards for harmony in the online space by actively moderating discussion threads.
Maintaining site integrity through broken link repairs and general upkeep – my virtual assistant has truly been an invaluable asset here!
Admin Task
Working with clients requires the ability to expertly manage their calendars, book travel arrangements, and create spreadsheets while also being able to answer calls in a professional manner.
Computer proficiency is indispensable when it comes to mastering popular software programs such as :
Microsoft Word or Google Documents for word processing.
Excel or Google Sheets for creating comprehensive data spreadsheets.
WordPress or other blogging platforms.
Adobe Photoshop and Canva photo editing apps.
Plus Tailwind and Buffer are essential social media tools.
Benefits Of Being A Virtual Assistant.
Being a virtual assistant comes with many benefits once you join the remote world.
1. Work From Anywhere
This has got to be the biggest advantage, especially if you like to travel.
My travels had taken me to some incredible places this year, but with my bank balance reducing rapidly I was thinking of packing it in – until a revolutionary new opportunity opened up for me.
I discovered the amazing opportunity which allows Virtual Assistants (VAs) to work from anywhere they choose.
This gave you the freedom to continue living life according to your own plans and dreams, whether that be at home or exploring different cities around the world.
2. Cut Commuting Cost
Working remotely has cut my commute cost down drastically. I've saved tons of money on gasoline without putting mileage on my vehicle.
Using a calculator you can get a clear picture view of how much you are spending on commute expenses.
3. Flexible Hours
Embrace the flexibility of finding a job that works with your schedule!
Gone are days when you have to be chained to an office desk from 9 – 5.
If mornings aren't really for you, look into working in the evening instead or opt for an 11 am – 7 pm shift which is perfect if you don't like staying up too late either.
Discover new opportunities and find one suited just right for YOU!
4. Spend More Time With Family
If you had an extra 3-4 hours in your day, how would you use it?
For me, it provides a prized opportunity to reconnect with friends and family by taking part in activities that can often only happen at the weekend, what more could anyone ask for?
Downsides of VA Opportunities.
It's not all peaches and cream when you become a virtual assistant. There may be some learning and adjusting.
Distractions
Many of us find it difficult to stay focused when there are no outside forces motivating or monitoring our progress.
But, having a desire for self-improvement can be enough incentive; you just have to keep yourself accountable and remind yourself that the results come from your investment.
After all, we cannot get paid for what hasn't been achieved!
Mastering this is possible with slow yet steady steps in achieving success words best heeded by those self-motivated individuals out there looking to make their dreams into reality.
Personal Discipline
With the newfound freedom of working from home, it's essential to hone an important skill – self-discipline.
Establishing a clear set of boundaries and sticking with them will ensure that productivity stays on track.
Fostering proper discipline is key to success, if you can motivate yourself effectively, then great things are sure to come.
Loneliness
Pursuing a digital nomad lifestyle requires embracing solitude and self-reliance.
With an adventurous spirit, you can find rewards in becoming independent as you explore the world while maintaining your professional career goals.
How Much Can Virtual Assistance Earn?
Working as a virtual assistant offers the ability to make competitive wages, ranging from $10-$35 an hour or more.
Your earning potential depends on what skills you bring with you; data entry alone won't cut it if your goal is higher income but develop some technical expertise in graphic design, WordPress use and other specialized areas of entertainment media such as video editing or photography and those rates can rocket.
So, it's up to you, to find what works for you and get out there and make it happen!
I deff recommend checking out this list of skills.
How To Land First Virtual Assistance Job
Here are some quick tips to help you land and secure your first job as a virtual assistant.
Refine Your skills
If you're considering a career as a Virtual Assistant but are not sure of your qualifications, take heart!
With some investment in learning new skills and techniques, anyone can become qualified for the job.
Non-traditional educational resources such as Youtube videos and online courses from Skillshare provide access to valuable digital marketing training covering topics like calendar management or creating social media images with Adobe Photoshop.
Equipping yourself with these tools may help reverse any doubts about being unqualified.
I personally took this approach before pursuing work opportunities virtually myself.
Create A CV Cover Letter
Step away from that outdated teen-crafted Microsoft Word CV and embrace your modern upgrade.
Canva has an array of easy-to-use templates, with customizing options so you can highlight the best qualities only YOU have! Dare to be daring – add some personality to your CV and make sure when employers look at it they think "Ooooh what's this?"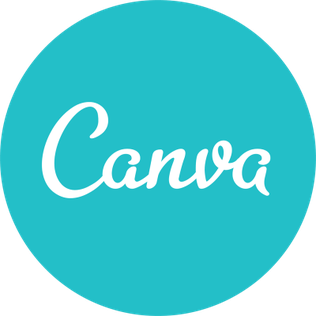 Your resume should pique their interest in no more than one or two pages; accompany them both with a brief cover letter packed full of intrigue for maximum efficiency.
Industry Choice
Instead of jumping right into the internet, I decided to broaden my search for a Virtual Assisting role in the travel industry.
I began by networking and informing those closest to me about what career move I wanted to make. By raising awareness and searching the web, I landed a remote sales job selling cruises!
Choosing the right industry will help you learn skills you can take into other aspects in life such as selling over the phone.
The Interview
You have written the perfect CV and cover letter, so now it's time to channel your energy into nailing those interviews.
Keep in mind that there is often a question asking you about yourself so have an elevator speech prepared for this opportunity to shine!
Highlight both business-relevant skills as well as provide insight into who you are outside of work.
Also discuss hobbies, sources of inspiration, and how life experiences brought you here today.
Do not forget all of your online learning too!
Pointing out any training from Youtube or Skillshare if applicable during the interview process that could lend even more weight towards being hired for their virtual assistant position!
The willingness to always learn will separate you from the crowd.
Virtual Agent Resources
Remote Listing Job Websites
FlexJobs.com
Upwork.com
Fiverr.com
Remote.com
Freelancer.com
Wrapping Up
If you're looking to make some extra money from home, then becoming a virtual assistant could be the perfect option for you.
With more and more companies turning to remote working, there is an increasing demand for qualified virtual assistants.
This guide provides all the information you need on how to become a virtual assistant, including advice on gaining the right qualifications and experience that employers look for.
So what are you waiting for? Get started today!