Choosing the right online course platform is crucial to maximizing sales. From creating a course website and taking payments, to uploading videos and interacting with students, the best online course platforms can help you meet your goals. In this guide, we ranked and reviewed the 8+ best online course platforms, along with our top 3 choices, so that you can pick the best one for you.
Better than ever before, online platforms are giving entrepreneurs the chance to start their own coaching or sell courses with ease.
After the pandemic online course platforms rose in popularity making it easier for people all over the earth to connect through technology and mobile devices alike – starting up has never been simpler!
You just need an idea of what topics or subjects you're interested in teaching others about. And with that, you're ready to start looking for the best online course platforms that will help you succeed.
What are the Best Online Course Platforms
If you are not quite sure what online course platforms are they are software that can help you:
Helps with course creation to create and sell online
Build sales landing pages
provide online teaching to your fan base.
host live webinars
create your own private membership site.
The online course platform's main goal is to provide the teacher and the student to enjoy an easy course creation process while making it easy for the student to learn.
But with so many choices out there, it can be hard to know where to begin. That's why we've done the research for you and compiled a list of the best online course platforms for 2022.
Best online course platforms for memberships, webinars, and online community.
Podia is a great starting point for creating online courses for your community. Selling online courses is made easy using the podia software.
This all-in-one platform can easily help any entrepreneur or course creator easily manage and deploy courses with ease. It is also a great tool for memberships, digital downloads, and webinars.
Some things you can create and sell and do with podia:
stand-alone courses such as video, mp3 quizzes, and more.
Courses with future start dates
Feature to drip feed your course content.
Add coupons and drip management
Some marketing tool included with podia is their membership option. You can create your own online community by interacting with members, bundling products for specific groups, and offering tiered plans.
You can also use podia as a webinar platform to how live and broadcast live webinars.
The excellent feature that makes Podia the best podcasters' platform for your business is its ability to run an affiliate program.
You can view all of your affiliates in one place, get helpful reporting and make payouts based on what you want not just traditional commissions but also custom structures like commission rates or certain product search keywords
There are 24/7 customer support representatives available whenever needed so there are never any worries about being left alone with this process. And because everything happens behind the scenes without any transaction fees involved, it'll be easy for anyone to sell online courses.
key features:
Drip feed courses to your customers to be released on a timely basis.
Instant payouts from your course sales
All-in-one platform with multiple marketing features available.
Connect your audience with email marketing and social media integration.
Easy to understand online courses platform with a minor learning curve.
Keep your hard-earned money with no transactional fees.
Pricing:
Podia comes with three plans including one free plan with limited features.
Mover plan: $39/month
Shaker plan: $75/month
Earthquake plan: $166/month
Final Thoughts:
Podia provides an easy-to-understand interface when it comes to creating your own online courses.
From digital downloads to online classes the possibilities are endless with this online course platform.
Podia provides its users excellent value for the money spent compared to other online course platforms.
Podia – Build your community.
Get a free website, host a community for free, or sell courses and digital products. Podia is an all-in-one platform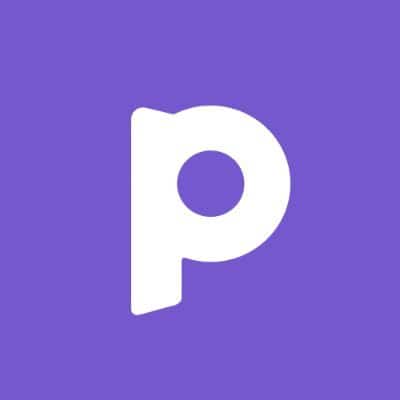 We earn a commission if you make a purchase, at no additional cost to you.
Best Online course platforms for starters.
Teachable is a great option for those who want an easy-to-use and affordable course builder.
I recommend it if you're just getting started with building your own courses or need something simply because of its low cost compared to more complex tools like JiWire's Studio Hulk, which has many features that make creating courses easier such as drag & drop editing across multiple pages at once while also allowing access from mobile devices without having any loading times when viewing content inside these apps so they don't interrupt workflow.
Teachable offers students quick solutions without sacrificing quality – this means no complicated templates but rather completely customizable layouts made specifically tailored towards what works best regarding course creation.
Key Features:
Easily create beautiful sales pages that will help sell your online courses.
Use top-tier payment providers so you can rest assured data is safe and secure.
Include authors that will help you with your online course creation.
Talk to your current students in live time. Schedule to host live webinars right from the online course platform.
Schedule your online course hosting that will work around your lifestyle.
Pricing:
Teachable comes with three pricing tiers:
Basic: $39/Month: 5% transaction fees.
Pro: $119/ Month: Basic features no transaction fees.
Business: $299/Month. Pro features available, bulk student enrollment, and more.
Final Thoughts:
Teachable is the best online course platform for those in the startup stages.
The easy-to-use tools allow you to focus on sharing your knowledge without getting bogged down in technical details, which makes this an excellent choice if starting a business or just trying to sell courses online.
I recommend Teachable as an online course platform because its intuitive interface gives beginners everything they need while still keeping advanced users satisfied with all their needs met.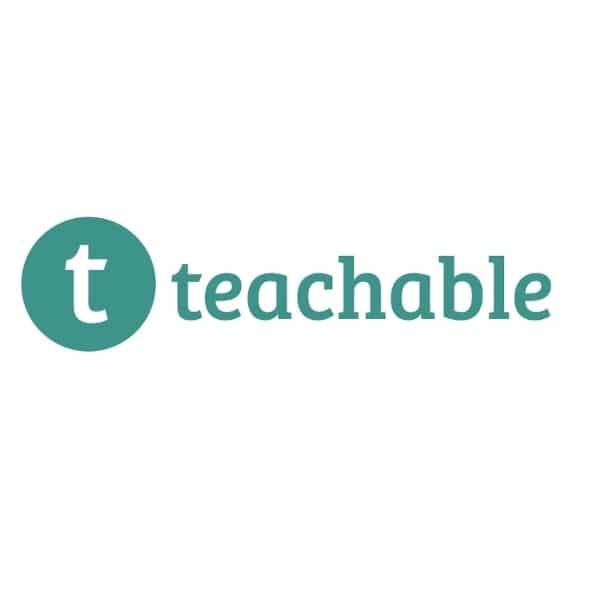 3.ThinkIfic
Best Online course platform for the price (Free Option)
Thinkific is one of the best online course platforms to create online courses with ease. They are one of our top recommendations for online course creation software.
This software can create a high-end experience for you and your community:
High-quality online course website customizations that give a white labeled feel.
Optimize your sales page for a highly professional feel and look.
Wistia video hosting is included free with your subscription.
With Thinkific, you have all the premium tools at your disposal to create top-quality courses for your online teaching platforms.
The pro plan of thinkfic offers a one-month free trial to get started. This is a great opportunity to see if the software will fit your business needs.
This plan gives you the ability to create as many courses as you want. It also comes equipped with features like a membership bundle with advanced pricing options.
Furthermore, thinkific is one online course platform that comes equipped with a very easy-to-use drag-and-drop editor to customize your courses.
In my opinion, Thinkific is one of the best online course platforms out today.
Key Features:
With customizations, you can create the perfect course experience for your students.
Easily create websites with website themes available to use.
The Progress Tracking tool will help you identify any areas that your students may be struggling with.
Assess your students with quizzes and certifications to make sure they understand the content you provide.
With Live Lessons & Cohorts, you'll be able to deliver your course content live in real time and tune into students' responses from all over the world.
Pricing:
Thinkific online course software comes with four pricing tiers.
Free ( $0/Month): Test out the software and interface.
Basic ($49/month): Unlimited courses and students, drip (scheduled) content with custom domain email integrations to send out coupon codes or update your customer's information.
Pro ( $99/ month): A membership with the basics, plus memberships and bundles to fit your needs. Private courses for those who want more customization or certificates if you're looking for online learning on the go. Plus live lessons through Zoom so there will always be someone available when it matters most – no matter where life takes us all
Premier ( $499/month): Get all of the features to create and sell online. 50-course admins and unlimited growth package.
Final Thoughts:
Thinkific is one of the best online courses platforms to sell online courses. I thoroughly recommend Thinkific to anyone looking to sell their course online. Their customer support team is top-notch, and they have very easy integrations with Stripe so you can easily take payments from students without any hassle at all!
4. Mighty Networks
Best all-in-one platform to create communities.
Mighty Networks is the only online course platform that allows you to build and own your online course, membership site, or professional network in one place.
It also makes it easy for creators of any type to want their content published on a wide range of platforms from podcasts to event venues like physical spaces where people come together around shared interests.
A great benefit about mighty networks, is that once your communities are scaled you can deploy a mobile branded ios or android app.
Key Features:
Course creators can live stream and upload their own video lessons.
Grow your community to as big as you want with unlimited students.
The Custom white label option gives you an unbranded look with custom domains and landing pages.
Pricing:
There are three pricing plans available for course creators looking to build their communities.
The community plan: $33
The business plan: $99
Mighty Pro: Request a demo
Final Thoughts:
Mighty Networks is an excellent platform to consider if you want a tool that makes it easy and intuitive to build your online course, membership site, or professional network.
Mighty networks allow users the opportunity to create their own courses in one convenient location which can be either accessed directly by signing up for a free trial.
5.LearnWords
Best online course platforms for an interactive experience.
Learnworlds is a great platform if you want your course to have more interactivity and creativity. Unlike Thinkific, it's not just about creating assessments or slides with what we know today's students love – but instead taking that extra step into making content fun!
We think Learnworlds is a better fit for course creators looking to interact in unique ways with their students. You can do quizzes, gamification, and more interactive video content on the platform – all without having any design experience!
Key Features:
The Learnworlds team is always there for you. They have walkthrough videos, how-to articles, and even live chat if the internet isn't enough.
Easily create a mobile app for your business with the app builder.
Keep up with student progress with the synchronized transcript features.
Learning community features lets your students connect and collaborate within courses
Provide your students with branded digital certifications to test their knowledge and understanding.
Assess your student's every need with digital assessments and quizzes to keep up with student progress
Pricing:
Learnworlds online learning platform comes with four tiers to choose from.
Starter: ($24/ Month): You will only need one administrator, there will be a $5 fee per sale, a custom domain, unlimited courses, a page builder tool, four payment gateways, coupons, and drip feed courses.
Pro Trainer ($79/ Month): There are 5 admin accounts, subscriptions, memberships, custom checkout pages, live classes through Zoom and Webex, assignments, and affiliate management included in the starter features.
Learning Center ($249/month): There are premium features in the learning center package, including a branded corporate academy, premium cloud servers, flexible invoicing, and premium support.
Final Thoughts:
Learnworlds is a great platform for creating interactive courses that engage your students. The course offers certificates, quizzes, and surveys to give them an extra challenge on top of what they're learning in class while having the ability to provide you with valuable feedback through their student communities.
I'm personally loving how easy it was using this software because all my questions were answered within minutes which helped me prepare better than ever before knowing exactly where everything goes when launching our new online program.
6.Kajabi
Best online course platforms for high-end experience for your online community ($119 / month)
Kajabi has the perfect solution for high-end marketers who want to create their own courses, not just tiny ones.
It's best when it comes to email automation and pre-sale/website builders – KAJabis "Pipelines" feature lets you set up fully automated campaigns with lead-generating content that are written specifically for conversions
The themes they offer allow complete customization of checkout pages as well blog posts so your message can always stay on point no matter what kindle device or computer screen readers might be reading from.
With kajabi, your student's online learning experience will be unmatched and top of the line. Honestly, kajabi is one of the best online course platforms and they offer some high-end sales and marketing tools too.
Key Features:
See insights on your courses giving you a better understanding of what your students are doing.
Instantly publishes to your website with a few clicks.
online courses you create become SEO-optimized so you can show up in search engines.
Unlimited hosting and marketing materials for your classes
Your data is safe and secure encrypted
Promote your course with ease with one click marketing import.
Drag and drop website builder lets you create a website with ease.
create and sell courses with unlimited video hosting.
Pricing:
Basic ($119/month): 1 website, 1 admin, 3 products, 3 pipelines, 10,000 contacts, and 1,000 active members.
Growth ($159/month): 1 website, 10 admins, 15 products, 15 pipelines, 25,000 contacts, 10,000 active members.
Pro ($319/month): 3 websites, 25 admins, 100 products, 100 pipelines, 100,000 contacts, and 20,000 active members.
Final Thoughts:
Kajabi is the best platform to build your online business on. With features like hosting podcasts and newsletters, building membership sites, or even just sending out one-time emails through their easy interface; there's no need for you not to have all of this information at hand!
Kajiabe offers so many options for online learning when it comes down to how we want our businesses to run that I'm positive anyone would be able to find something suitable in KAJABE . Whether someone needs help managing multiple courses/products across various platforms (like affiliate marketing), developing training material using videos as well division into parts per topic area within course design. Kajabi is hands down one of the best online course platform.
7.LearnDash
Best online course learning platforms that are easy to use.($13.25/Month)
LearnDash is the perfect platform to generate leads and increase revenue for your business. With its focus mode, you can block out all distractions when students are running through courses on Learn Dash so they're not distracted by anything outside of their coursework or other content that might be distracting them while studying – which means more focused time spent learning!
It also has an intuitive drag and drops interface with full-featured builder tools in one place including access from anywhere thanks
to desktop responsive design capabilities as well if needed (it's not required).
A great feature that LearnDash provides is their Course Gradebook which is an innovative technology that takes LMS to the next level. The grades are weighted, meaning they're based on quiz and homework scores as well; this helps teachers create a better overall grade for their students while rewarding them with course points when completing tasks or earning badges/certificates for activities like staying up late working one night.