As a business owner, you know that social media is important. But what many people don't realize is just how important social media management tools are.
These management tools can help you with tasks such as scheduling and publishing posts, analyzing your results, and more.
In this guide, I will rank and review the best social media management tools available today. I'll also give you my top 3 favorite picks for the best tools for your business.
So whether you're just starting out or you're looking to upgrade your social campaigns, read on to find the perfect social media management tool for you!
The majority of the world is on social media and that number is increasing every year.
The modern world is an interconnected digital platform where people connect with each other through social media.
Businesses use social media marketing to their advantage and engage in conversation about products or services they provide, work on building awareness for themselves as well as getting feedback from others who might know someone interested in what you have available (an influencer).
This not only helps conversions but also provides interesting content for your marketing campaigns that keep viewers coming back!
However, Social media management can be a time-consuming and stressful endeavor when you are trying to keep up with everything that goes on your numerous social networks.
Lucky for you the right social media management tool has features that automate work for 6 hours each week!
Some things you can do:
schedule posts for your social media platforms.
See a visual content calendar what planning out your social media strategies.
Track social media performance.
Other marketing features include social listening tools, analytics features, and social inboxes.
What Are the Best Social Media Management Tools?
Here are our recommendations for the best social media management tools on the market today.
This social media management platform that's changing the way businesses communicate with their customers.
Crowdfire has over 20 million global users, including artists and freelancers who use this software to stay up-to-date on what is happening in both personalizing content for each individual user as well creating quality posts/videos from scratch!
Crowdfire is a complete social media management tool that you can manage multiple social networks under one roof. Whether you are an individual, small business or digital agency, this social media management software will meet all of your needs.
Key Features:
discover relevant content and interest that will help you save time preparing a social media calendar.
Extension Available: Get a google chrome crowdfire extension.
Free to use for every social media account, with a 14-day free trial for their premium features.
Social media scheduling: schedule multiple social media channels effortlessly.
Pricing:
Crowdfire offers a 14-day free trial for their premium features and one account for every social media site for their free plan.
Plus: $9.99/Month
Premium : $49/Month
VIP: $99/Month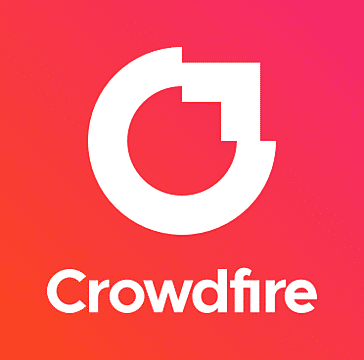 Great social media marketing tool for small businesses.
Sendible is a fantastic tool for businesses with so many amazing features that other similar products lack.
For instance, you can measure your ROI from the same dashboard where you manage all of your social media accounts which makes it easy to see what success looks like without having multiple screens open or flipping back and forth between different platforms.
Sendible also integrates seamlessly into other apps and has an appealing user interface designed specifically keeping in mind people who are just starting out as well because they don't yet know exactly how important branding on every level really is.
Sendinblue provides a 30-day free trial. This social media management tool is trusted by over 10,000 businesses!
Key Features:
Easily preview social media post on how they would look beforehand before you publish posts.
Schedule social media posts individually or in bulk.
Easily collaborate with your social media managers.
Pricing:
The starter is $25 per month.
Traction is at $76 per month.
Scale is at $170 per month.
Expansion is at $340 per month.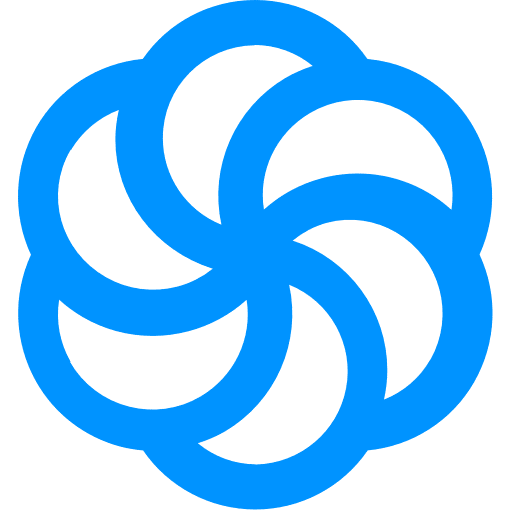 Best social media management tools for users with a marketing strategy
SocialBee is a social media scheduling tool that helps you manage your company's presence across different social media channels with just one dashboard.
They have been around since 2016, and their goal was simple – to make it easy for businesses like yours!
That means they built this powerful software so all the social media posts are scheduled automatically based on any criteria or filters set by you the business, even if you have multiple accounts.
You can also track which hashtags were used in each post via their social media analytics feature; meaning no more wondering what sort of trends might be happening while looking at other platforms' data.
Social bee is great for any small businesses looking to enhance their social media marketing efforts by publishing content to multiple social media sites at once.
Key Features:
Post to different social media platforms from one dashboard.
All in one platform with reporting features.
View a content calendar and view real-time how your social media strategy is performing.
Pricing:
SocialBee' social media management software comes with three pricing tiers:
Bootstrap: $19/ Month
Accelerate: $39/Month
Pro: $79/ Month
4.Planable
Social media software is built for speed.
Planable is the newest way for businesses and brands to produce social media content quickly.
With 6x faster speeds, you can create endless amounts of high-quality material in just minutes.
Planables' team collaboration tools are great when working with a team because it ensures everyone has their own copy that they're happy with before publishing eliminating any potential conflicts or edits needed along the way as well.
Social media is a crucial part of any business, but posting repetitive and tedious tasks can be time-consuming. Luckily for you, there are features on plannable that will help make your social media efforts easier.
Key Features:
24/7 Support is available for users.
A dedicated account manager is available.
Easy to use social media scheduling tools that help you save time.
Measure the performance of your post.
Pricing:
When you're ready to move to a paid plan, these are the prices:
Basic: $11/user
Pro: $22/user
Enterprise: Custom quote
5.SocialPilot
Best social media management tools for production.
With more than 100,000 businesses worldwide trusting it for their social media management and customer engagement needs SocialPilot is one of the best software available in today's market.
It offers amazing social media tools at affordable prices making them top choices around the globe!
This software alone can take care of your social media management needs and its main mission is to help you increase your social media marketing efforts and save time. It's aimed at professionals in the field, but can be used by any individual or company looking for more engagement on their page-including startups!
Key features:
Priority support – They pride their company on customer support, so you won't be left in the dark.
Suggestive Content – Some unique marketing tools include that the software has a content suggestion feature that will suggest content to you based on interest. So you will always have fresh ideas.
Easy to use dashboard – Schedule content with ease and navigate through a user-friendly dashboard.
Pricing:
Social Pilot has 4 pricing tiers and offer a 14 day free trial!
The Professional plan is $30 per month ($25.5 per month if billed annually).
The Small Team plan is $50 per month ($42.5 per month if billed annually).
The Studio plan is $100 per month ($85 per month if billed annually).
The Agency plan is $120 per month ($127.5 per month if billed annually)
6.SproutSocial
Small Business Social Media marketer favorite tool.
Sprout Social is a go-to social media management tool and CRM on the market.
Sprout social powerful platform fosters deep relationships between individuals, communities of businesses (and brands), as it allows for efficient collaboration among these groups while providing valuable analytics about what content performs well or where you can improve your targeting strategies in order to get more customers!
Sprout's social media tools are used by some of the biggest companies in the world like McDonald's, Microsoft, and Dell, and connect to all social media networks.
Key features:
Analytics – Get detailed reports on your social activity including the Best time to post, Twitter followers growth, and more all from the sprout social dashboard.
Team management- Add team members to help manage Sprout's Social account.
Message scheduling – Easily schedule messages to your social media platform of choice.
Sprout Social provides a smart inbox feature that lets you easily organize all of your online business received messages.
Pricing:
Sprout Social comes with three starting plans to choose from.
The Standard plan starts at $89 per month
The Professional plan starts at $149
The Advanced plan starts at $249 per month
7.ManyChat
Best Social Media management tool for superior marketing campaigns.
The ManyChat chatbot solution is designed to help small businesses drive successful marketing campaigns through social media and text messaging.
Some huge features include message broadcasting, drip-based advertising to your social media accounts(a type of low volume but highly targeted promotion), and A/B testing that allows you can test different ad creatives on your audience segmentation tools for lead conversion rates.
Imagine if you could have a personal assistant that listened to your needs and responded with the right bot message.
Well now, this is possible! The manychat solution comes in both freemium and premium variations so you can choose which one suits best for your business needs.
Key features:
Instagram and Facebook lead generation ai chatbot technology.
SMS feature allows you to get straight to your customer's phone.
Tons of integration are available for modern social media marketers.
Pricing:
Manychat has three pricing plans including a freemium model.
Pro: $15/Month
Premium: Custom.
8.Hootsuite
All around social media management platform
Hootsuite is the go-to platform for managing your social media presence.
With more than 16 million global users and over 150 integrations with various networks, it's no wonder that this tool has quickly become one of our favorites!
What's great about Hootsuite is that you can have your social media managers log in which is great for marketing agencies.
Key Features:
A huge support team is available and software connects to multiple social accounts.
Hootsuite connects with multiple social media networks under one roof.
Multiple social media management apps integrations are available.
Pricing:
Hootsuite has 4 pricing tiers to choose from.
Professional: $49/month.
Team: $179/Month.
Business: $739/month.
Enterprise: Custom.
What is a Social Media Management Tool?
Social media management tools are designed to help you automate your social media strategy.
This includes scheduling posts, collaborating with marketing teams, and creating campaigns that promote the content on all of our accounts in one place!
With these SaaS, we can amplify what would otherwise be a time-consuming task so there is no excuse to anymore when running multiple social media accounts.
Some tasks these social media management tools can help you with:
Allow social managers to promote and grow your social media sites on your behalf.
Save time with scheduling tools and measure performance.
Features include team collaboration and analytics tools to view real-time reports of social channels.
Social Media Management Software FAQ.
The most important thing to look for when choosing an SSO provider is whether they allow you to use the same password on all your social media sites.
This way, if one site gets hacked or somehow compromised (and it happens!), then others will still be protected because of how unique each user's information can potentially get with different passwords per platform!
Social media management platforms are built to help small businesses delegate their social media accounts via a CRM if you would. Most do come with freemium and paid plans and provide an arsenal of other marketing tools.
Wrapping Up
So, what are you waiting for? Try out one of these social media management tools today and see your amazing results. With so many great options to choose from, there's no reason not to get started right away!
How do you think a social media management tool could help your business?