In today's economy, it's more important than ever to have a set of skills that will help you earn more money.
That's why we've put together a list of 17 high-income skills that you need to learn in 2023. Whether you're just entering the workforce or looking for a career change, these skills will help you make more money and stand out from the competition.
So what are you waiting for? Start learning today!
What are High-Income Skills?
Skills that are in demand can make you more money.
Nowadays, it is important to have specialized skills so employers will pay a higher salary for them than other people with less valuable knowledge or abilities would expect from their position requirements.
Developing high-income skills is important if you want to increase your earnings potential or start your own business, and most of these do not require a college degree.
There are many resources available that can help guide the development of those in-demand abilities needed for today's economy such as online courses or books written by experts from around the world who have spent their lives studying relevant subjects ̶ all at your fingertips!
What are the Best High-Income Skills To Learn?
Here is a list of high-income skills that are in high demand in 2022.
1. Blogging
Blogging is an easy way to start earning money without any investment.
You can get started with affiliate marketing, selling digital products like ebooks and courses on platforms such as Udemy or Skillshare; there's also the option of developing your own physical product if you're creative enough!
Learning how to blog comes with many other high-demand skills such as digital marketing, search engine optimization, web design, and other technical skills such as content marketing.
2. Copywriting
Copywriting is one of the most valuable in-demand skills you can learn to make more money online.
Copywriting and content marketing are two skill sets that every type of business needs in order to generate new clients.
Best For Writing Content
We earn a commission if you make a purchase, at no additional cost to you.
Essentially this is a high-paying skill you can learn easily and find work on websites like Fiverr or Upwork for business.
Your main job as a copywriter/content marketer is to write persuasive and interesting copy that convinces the business customer to purchase.
3. Course Creation
In the time of digital media, it's easier than ever to create online courses.
There are many people that I personally know who have made six-figure salaries from their work building an online course.
Experts in a niche field can make serious banks by designing and teaching online courses with high-paying skills.
Top instructors are earning hundreds of thousands per online course, while those not at their level still find success with high-demand subjects like nutrition or cooking etc.
In recent years there has been an increased need for professionals skilled enough to teach certain topics which are becoming increasingly popular among students around the world.
Creating online classes is a great way to make money from your skills without having any upfront costs.
With the time and effort involved, you can easily create courses that teach people how they could improve their careers or learn a new high-income skill.
Plus there's always room in today's economy for more professionals who want access to these types of opportunities!
4. Web Development
Web development has a lot of job opportunities and it's an excellent way to make money and a great high-income skill to have in your arsenal.
You can be your own boss, work from home if you want or even start another career in Web design top earners could earn over $80K per year!
And this is just for starters-top positions in web development offer great earning potential with plenty of opportunities.
Websites are the backbone of any successful business and businesses pay big money for high-quality work.
It will help you maintain your clientele and increase sales by providing easy access to information about what services or products they offer, where geographically located in relation to potential customers who might need those goods/services.
You can get started learning how web design works with free coding courses from sites like freecodecamp.
One of my favorite methods to make extra money is affiliate marketing.
You can make money online by promoting other people's products and services on your web pages or social media channels. With affiliate marketing, all you need to do is post links for them so visitors will click through when they're ready to buy something from someone else!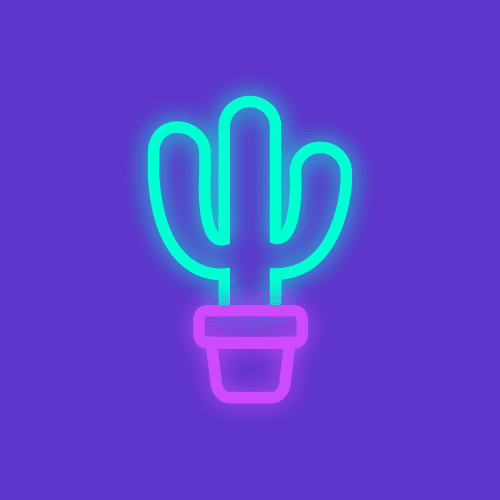 GetLasso | Boost Your Affiliate Income
Find out if your links are broken or out of stock, and track it all in one place. Create eye-catching link displays that increase your visitor's confidence. Get Organized.
Try Lasso
We earn a commission if you make a purchase, at no additional cost to you.
The best part? You don't have to be an expert in any field – just share some information about what the company offers while encouraging viewers/readers alike with compelling images at no cost whatsoever.
Once these individuals make purchases via YOUR specific retailer link then YOU get compensated financially.
You can use this software to get started easily with affiliate marketing.
As a content marketer, you are in charge of creating and managing online content.
You can use anything from blog posts to articles or videos for your company's website in order to promote its offerings with originality while also staying on top of trends!
Plus there are so many ai writing software that can help you speed up your content creation process
Creating high-quality, engaging content is the key to success for any business.
To attract attention and turn cold leads into warm prospects you need messages that are interesting enough but also informative so they can learn more about your product or service offerings!
7.ScriptWriting
Scriptwriting is becoming more popular and skilled than ever before.
If you have great project management skills and you're looking to take on multiple clients once you understand the basics, then this could be an excellent career choice for you!
As a scriptwriter with Youtube channels or social media posts in mind-you'll get paid from creating videos on sites like Instagram Reels (a series of short clips) ads that can bring big bucks if done right.
8. Consulting
Consulting is a great way to make money if you have plenty of expertise in your field.
You can start your own consulting business by helping others with their problems and gaining more knowledge on the topic than they do themselves, which will give them confidence when it comes down time for them to take action.
Consulting is a great way to make money without going into debt and gives you more control over your online future.
It's not just brick-and-mortar that has an effect on the consulting field; digital marketing also pays big bucks, so whether working for companies like Google or startups in Silicon Valley this can be quite lucrative trade skills to have in today's job market too.
The idea of artificial intelligence in writing is still very much new and largely uncharted territory.
This means there aren't many resources out on the internet yet, but you can find a few online if you look hard enough.
A lot had happened since I first started learning how to write with AI back when it was just an experiment at university – now we're seeing companies like Google invest heavily into this field so they don't leave their employees behind by giving them access to tools that help boost productivity while also increasing job satisfaction levels.
Overall AI writing is the future of content creation and most online businesses today are using ai software tools to produce content at scale.
You can use some of this software to get started with AI.
10. Email Marketing
Learning how to do email marketing is an essential skill for any business. It's also a high-income profession that will help you generate leads and make more money with your company!
You just need to learn how to write compelling copy and an eye catchy email design, then you just need to build relationships to be successful.
Learning email marketing is a valuable skill to have and small businesses are always looking for professionals specializing in email marketing campaigns.
11. Learn SEO
SEO has become an integral part of the digital world and is always in high demand.
It's a very technical and advanced skill that helps you optimize your website for search engines such as Google, Bing, or Yahoo in order to rank higher on SERPs which leads to more traffic and conversions!
SEO is an important high-income skill in today's digital age.
Businesses need to understand how search engines work, and what people are searching for and use that information to improve their websites accordingly so they can rank higher on SERPs (search engine result pages).
If you can understand and master SEO, you will have one of the best high-income skills under your toolbelt.
11. Start UGC Marketing
The user-generated content market is a hotbed for high-income skills in the 2022s.
It takes communication and creativity to another level, which are two essential things you should have if your goal was indeed becoming an influencer during these times when social media reigns supreme over other platforms like TV commercials used too!
Lots of social media marketing agencies and online businesses are always looking for UGC creators.
To get started you need a website to show off your portfolio of video content, and then find clients on websites such as Fiverr, Reddit, Twitter, Upwork who need video content services.
12. Start A Youtube Channel
Building out a Youtube channel has been one of the best decisions I've ever made. Not only are you able to earn high-income skills, but also more than what's considered average for someone in my field (depending on your niche and work ethic).
Building an audience is key when starting a youtube channel.
If you combine Youtube and blogging, then the internet is your oyster.
You can develop amazing skills in online marketing by building personal relationships with people worldwide.
13. Project Management
As more and more businesses struggle with deadlines, it's essential that they find someone who has your back – somebody like you!
If there was ever an occupation in need of high-income earners, this would be the case. A project manager can make six figures (or even seven) working for one company alone so long as he/she maintains their efficiency level at all times.
If you're looking for a job in the field of project management, then it's important that your communication and coordination skills are top-notch.
You'll also have to manage expectations by ensuring projects meet or exceed customer needs- something any good PM should be able to do with ease!
14. Software Development
Coding is a very technical skill that allows you to create and develop software applications.
In order to become a software developer, one must be able both write code in various programming languages like Java or Python as well as think logically when it comes down to how they approach engineering problems from different angles (such as FDA compliance).
So if you are interested in coding and software development, there are a lot of free resources out there to learn and paid ones too such as my favorite treehouse.
15. Build Sales Funnels
Creating an effective sales funnel is a difficult task that involves numerous aspects of business such as web design and marketing.
You can learn these lucrative skills with the help of ClickFunnels, which offers software for building out your online presence in order to turn visitors into customers.
The success of any company depends on the strength and power it can generate from its online presence.
This especially goes for businesses that compete in an industry where customer reviews play a big part, so it makes sense that hiring skilled marketers would help their brand reach out to potential customers more effectively than ever before!
Having a strong understanding of each social platform and how to create strong engaging content would be needed to be successful in the social media marketing field.
You can learn about social media marketing here and social media marketing tools you can use to get better results.
17. Learn Digital Marketing
With so many opportunities available in the digital marketing world, there are always new things for you including high-income skills to learn and try.
This means that no matter what kind of business idea pops into your mind next month (or five years from now), you can pivot your hard skills and expertise to meet new trends when they emerge.
The best part about this industry? It changes rapidly! You can easily switch your focus from one area of expertise like SEO or social media management if it becomes outdated with time.
Your skill level in certain areas makes all the difference when looking to succeed in digital marketing.
18. Learn Sales
Sales are perfect for those looking to develop high-income skills and be their own boss and work from home while gaining skills in the field of sales.
It's also great if you're willing to put up with some stress that comes along with being an entrepreneur, such as long hours or high failure rates on projects due.
You can find many companies hiring sales reps and remote ones too on websites like Indeed and LinkedIn.
With sales, you can potentially make it a part of your career goals to run your own sales team once you've become a top performer.
How To Develop High-Income Skills
When it comes to learning high-income skills, you have a few options. You can take courses online or offline at your local trade school; read books about the industry and even listen in on podcasts that cover topics related to making more money than ever before!
Not only will this help keep up on what others are doing who make good wages but also allows one's self-confidence to know they're qualified for any job opportunity.
The School Of Youtube.
YouTube University is a thing, and I'm not kidding.
You can really learn something new by watching tutorial videos on YouTube!
For example, you might want to search for "tutorial stock market" or even 'video editing. In these searches, there will be tons of great results no matter what subject or new skills you want to learn.
Most successful entrepreneurs use youtube as a free resource to sharpen their most lucrative skills.
Get To Freelancing
The best way to get a taste of what it's like before you start your first high-demand career is by freelancing.
This will allow you the opportunity of working on your own time, build up an impressive portfolio, and gain invaluable experience that can help pave the road toward success in this industry!
Take Courses
The downside of taking classes is that they can be expensive and time-consuming. But if you have the money, these high-demand skill training programs are a great way to learn new skills for your future career or business!
You can find inexpensive courses worth a lot of value on websites like udemy for the specific high-income skills you are looking for.
Find Mentorship
Finding a mentor is an important part of developing skills, and it can save you money.
A good way to find one? Look through online communities or meetups for people who offer mentorship services – these could be professionals in your desired field as well!
Frequently Asked Questions
How To Be Great At A High-Income Skill.
To get a head start on your career, you should consider taking courses or getting experience through freelancing. Consider finding someone who has been where you are and can guide the way forward for both yourself as well as potential employers!
Mastering communication skills is a must for this.
What Is The Easiest Skill To Get Into?
One of the easier skills to learn is content writing. It's always in demand, and you don't need any prior experience!
You can start by understanding SEO-based research using tools like SurferSEO
Wrapping Up
In order to make sure you're on the right track to earning more money in 2022, be sure to try out some of our digital solutions today.
We have a variety of courses and tools that can help you learn new skills and improve your career prospects.
With our help, you'll be able to achieve your goal of making a high income in the years ahead. Which skill do you want to start learning today?