Starting a blog and making money online without the proper advice can be an uphill battle.
You might end up frustrated, and give up before you've even really started. In this article, we'll discuss the best way to start a blog in 2022 – by using updated strategies to help you succeed.
We'll also talk about how to start an affiliate marketing blog and some of the best ways to monetize your blog traffic.
How To Start An Affiliate Blog.
Here we will go over all the steps to creating your first affiliate marketing blog. Before beginning let's start with domain registration.
Take time to think about what your new affiliate marketing blog will be named. You will need this for the URL of your WordPress blog.
Some things to keep in mind when choosing a domain name:
Avoid using numbers in your domain name.
Your name should be memorable and have one to two syllables if possible.
Keep the name broad if you have to pivot your future content marketing strategy.
Then go to namecheap.com and purchase your domain name.
Here is everything you will need.
Then follow the steps below.
1. Set up Affiliate Marketing Blog
This is my favorite beginner entry-level digital marketing and making money online as a new affiliate marketer.
The start-up cost is so low because you will only require is website hosting and a WordPress site.
First, grab your web hosting. We will be using Siteground to set up our affiliate marketing blog.
Choose a package to fit your needs. I personally use the grow big plan.
Enter account information
Uncheck the extras
Complete the purchase then logs into your siteground web hosting account.
Fill out any onboarding questions
From your siteground dashboard click on the website tab at the top and add a new website.
Choose an existing domain and enter the domain you choose and purchased on Namecheap.
Click start a new website and click the WordPress button and choose a name and password and continue.
Congrats you now have your own website and it's the first step to your affiliate income journey.
2. Choose Your Affiliate marketing Blog Niche.
Now it's time to focus. Your blog needs a niche. Ideally, it has to be widely popular and under-saturated.
Blogging is a fascinating and engaging way to share your thoughts, ideas, or personal experiences with the world.
Whether you're into marketing, cooking Crossfit exercises & vegan dogsitting – there are endless topics for blogs out there and tons of sub-niches.
Here is the misconception:
A lot of the blogging guru's out there today will tell you to focus on a niche that you're passionate about because it will help keep you engaged. Something you have prior knowledge of.
Well, not all niches make money. It's good to choose a niche with products that are high in profit margin.
As an affiliate blogger, you are representing brands as a middleman between them and the consumer.
3. Start your affiliate marketing blog by installing WordPress.
Using a self-hosted website is the most cost-effective way are starting a blog rather than a website builder.
The excellent news with siteground is you can one-click installation straight from their dashboard making starting a blog easy.
Once you have installed your WordPress theme and entered the dashboard. You will need to choose a theme.
There are plenty of free WordPress themes to choose from, with also the choice of free blog themes.
You can choose a theme now or skip it and choose a premium theme later.
Personally, we are using the salient WordPress theme from ThemeForest. You can choose this theme or choose another lightweight clean blog theme.
* Pro tip * Besides all the premium themes on ThemeForest, Festingervault provides a personal vault of WordPress themes and plugins for a low monthly cost. It is honestly one of the best services ever made for WordPress and we highly recommend it.
But before making a choice on the theme get familiar with the WordPress dashboard. It is quite simple with everything you need to find on the bar on the left.
Next step – let's choose a theme for our blog.
Are you ready to get your affiliate marketing blog off the ground? Get started with Bluehost for just $6.95/ Month.
4. Choosing a Theme for your affiliate marketing blog
A WordPress theme custom-made to suit your blog's individual design and branding needs will be uploaded onto the website.
Right now your blog looks pretty plain like this. This is the starting default WordPress theme.
You have two options when it comes to themes. You can go with the free basic theme that has limitations. Your website visitors will know and your google analytics will tell.
We recommend you pick a theme for either Themeforest or pick up the festingervault.
We earn a commission if you make a purchase, at no additional cost to you.
Professional affiliate marketing blogs don't use free themes. The best affiliate marketing blogging platforms use top quality fast themes that help them show up on search results.
Here is how you install a new theme on your WordPress Blog.
First, log into your website by going to yoursitename.com/wp-admin
Once logged into your dashboard. Look on the left at the bar and click on appearance.
Next, select the themes option.
Then click add a new button on the top of the page.
You will be prompted with a bunch of free themes to choose from.
You can also preview each of these free themes on your blog without installing them so you can see how they would look first.
If you are uploading a theme. Go to appearance > Themes > add new, then drag and drop the digital product zip file.
Click install and your good to go!
Start your blog today a small investment can get you promoting affiliate products on your own affiliate marketing blog today!
5. Install a Few plugins.
Plugins are used as a set of tools to help extend the features of your affiliate marketing blog.
When starting a new affiliate website, it is important to choose the best plugins for search engine optimization and website speed. Your google analytics will thank you later.
Here are a few plugins you should consider using:
1. WP Rocket
WP Rocket is a plugin that does more than just minify your code. It takes care of database bloat, integrates with CDN, and can even integrate other plugins for increased site speed.
This is a great plugin to speed up your WordPress website.
The Elementor Pro landing page builder is a great tool for creating your website's home and about pages, which I used to build my own websites.
ShortPixel compresses all of your images and screenshots so that they are smaller files, making the page load faster.
ShortPixel Image Optimization
SHORTPIXEL IS AN IMAGE OPTIMIZER THAT IMPROVES WEBSITE PERFORMANCE BY RESIZING, COMPRESSING, AND SERVING IMAGES FROM CDN.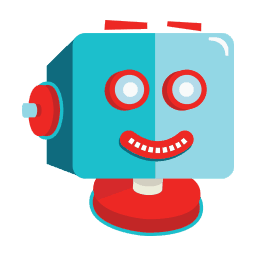 We earn a commission if you make a purchase, at no additional cost to you.
6. Create Content For Your Affiliate Blog.
You've made it this far, now it's time to take your first steps to be a successful affiliate marketer and generate passive income for yourself.
This is where it gets real.
First thing, blogs are google driven websites that require organic search traffic.
Here are a few tips, When you are writing your first blog post, do a little keyword research and focus on one main target keyword. This keyword should be included in:
Your blog's permanent URL
Within the title of your post.
Place keywords in the first and second paragraph
Add keywords inside headings.
Sprinkle keywords throughout your blog post.
A Great SEO tool that can help you with this is Surfer SEO.
If you take a look at our blog post you could see a similar structure that we use for every blog post we create, with the use of affiliate tools to help us promote software and services easier.
Once you've built a list of topics and keywords it's time to start writing and producing high-quality content.
Keep in mind that in addition to text, blog posts have other features such as videos, photos, or any type of visual content to keep readers engaged.
It's also mandatory to write content that will match the search intent of your potential customers, so your posting will show up on google and your customers will take action.
You can always use keyword rank tracking software to monitor the position of your keywords within the search engines as time goes by. The higher your keyword ranks on google the more money you will make from your affiliate networks.
Writing blog posts for search intent.
You will need a solid content marketing strategy to generate affiliate sales and build passive income for your website.
When planning your strategy, think about what your potential customers actually want, and what they are typing into google to search for it.
For instance, if someone writes "How to get rid of acne" in google.
You will be prompted with a lot of articles with that search term.
This shows that people want to get rid of their acne problem quickly.
Within your blog post article you should get to the point fast and list the best ways to get rid of acne quickly.
Match the search intent of your potential customers and provide a quick solution for their problem by understanding what they are searching for.
A good way to figure out is to reverse engineer what is currently ranking for that specific search term such as title and content tags.
You don't need to be a professional writer to start a blog, you just need a defined writing structure and methods to keep your readers engaged and to promote products as solutions to their problems.
Some tools that can help you get started are:
Tips for new affiliate marketing blog writers.
Be sure to format your headings correctly with H2 & H3 Tags. Use bullet lists and images to break up long lines of text.
Make your first blog posts conventional
Use readable fonts and white spaces to keep blog posts easy on the eyes.
Present content attractively and make it easily accessible to your readers
Cover every sub-topic of your main topic in other interlinking articles.
Double, and triple-check for typos and bold some text to make it stand out.
Keep in mind that your blog is your living work that can be updated over time. Don't spend to much time perfecting things just get it started and update your content.
Best For Writing Content
We earn a commission if you make a purchase, at no additional cost to you.
Analyzing Your Content
It is crucial to use analytics tools like Google Analytics and Ahrefs because they help you analyze the performance of your content.
You can view metrics such as site visitors, and average time on page total pages viewed which will allow for better decision-making when planning future posts or campaigns.
With Ahrefs you can view traffic to individual blog posts over any time period and compare it with previous periods.
You'll be able to see if your site is increasing or decreasing in popularity on search engines for each post, as well as track rankings on keywords that are important for SEO efforts!
7. Promote Your Blog
Building links to your blog is one of the most important things you can do for promoting it.
If Google sees that there are many in-links from other sites, then they will take your new posts seriously and rank them quickly after publishing!
Here are some other ways to promote your blog.
Guest Blogging
Guest blogging is a great way to promote your blog, meet other bloggers in the niche, and get exposure on various forums related.
It also helps you build authority with people who may not know about what's going on inside of all these niches out there so they can be linking back towards yours too!
The hustle includes cold email outreach but it's really important that when doing this process you don't think just how beneficial getting some links could be, instead focus more heavily on building relationships.
You will have to provide value to others when guest blogging.
Link Building
Guest blogging is a strategy to get links, but there are plenty of other ways.
The best form for link building would be if you didn't do any outreach or involve yourself in the process at all just let people naturally link back because they want their website associated with high-quality content too.
You can spice up your blog posts with a little extra something. Maybe it's infographics, videos, or case studies the list goes on!
This will help you stand out from all those other blogs and make readers take notice in ways they never had before.
Try these link-building strategies:
Link Reclamation – If you use the Ahrefs Content Explorer tool to find instances where your brand is mentioned but not linked, then reach out and thank them for their mention. Ask if they can add a link back linking directly into one of your posts or website pages so that people who read this content may discover more about what it has to offer!
Competition research- Take a look at which websites are linking to competitors to come up with websites to reach out to.
Link partnerships – Form relationships with other blogs in your niche to get links in their guest post.
Understanding Search Engine & Blogging
The answer to how you get people interested in your blog is very easy – through search engine listings.
Search engines are used by potential readers and subscribers, so it's important that they have accurate information regarding new blogs or else there will be no one reading!
If you can't be found within the google search engine ranking then no one will find your blogs, thus never seeing your affiliate marketing work.
How will you make affiliate sales and generate affiliate income if nobody knows you exist?
Building a successful blog is no easy task and it takes more than great content to make sure you rank well on search engines.
The first step towards achieving high rankings? Creating an awesome site with interesting articles, videos, or photos for readers!
But if your work doesn't end there, rankings will be difficult because Google looks at many different factors when deciding who gets ranked where – so include some SEO strategies as part of this plan too.
Some things to focus on optimize:
Seo title Tags
Titles are important for SEO.
The title of your blog post or article needs to make sense when people search on Google, and it should include keywords that you want them (the readers) to find yours by in their searches!
Widgets
The content you produce for your blog should be engaging and informative so that search engines will rank it high on Google.
This includes including widgets such as RSS feeds or author info with posts to help direct relevant readers through their site while also staying up-to-date by updating these features regularly in order to enhance SEO efforts even more!
Widgets provide additional functionality when using blogs which makes them perfect tools rather than just displays of information only seen outside those pages.
Sitemap
To make sure your blog is visible on the search engines, submit a site map via Google Search Console.
This will ensure that new content can be indexed as quickly and efficiently as possible by providing all relevant information about your website including categories or subcategories for each post (and their labels).
The site map of your website allows google to direct search robots to your blog to let them know all the pages and affiliate marketing articles you have you have.
Furthermore:
With all of this information, you should be able to create blog posts and rank higher on search engines.
To do that format correctly and make sure keywords are included in every part of it – the title page header two lines below the first paragraph as well as throughout the content text itself will help tremendously with ranking high up within SERPs (search engine result pages).
Recap: How To Build A Affiliate Marketing Blog
The process of starting a blog is pretty straightforward.
You just need to decide what topic or keywords you want your site focused on, then find reputable blogs that cover those same topics in order for people who are looking up information about them online will be able to reach out and grab yours as well by happening upon it via search engines like Google's algorithm updates which happen quite frequently these days due mostly because there has been an emphasis put onto how important rankings can become when marketing with SEO and Social Media Marketing.
Here are the 7 first steps to creating your blog.
Choose a profitable niche
Pick your blog name and web host.
Install WordPress
Choose a Theme for your blog
Choose WordPress Plugins
Do keyword research and create quality content.
Promote Your Blog
Now on to phase two. Find affiliate products to sell and programs to join.
What is an Affiliate Program?
Affiliates are the backbone of every online business. These individuals work hard to bring traffic and sales for their site, including anything from Amazon links on other websites or social media buttons without any added cost so long as an affiliate program is available.
The beauty of an Affiliate program is that it allows affiliates with high-quality sites that offer quality content access to various revenue streams beyond advertisements; this includes getting paid per sale directed at your website through commissions offered by partnering merchants who want help promoting themselves via word-of-mouth marketing campaigns.
The three main parties involved in an affiliate marketing transaction are
The merchant ( retailer), who sells products;
The affiliate websites that promote these merchants with links to their websites receive a commission when someone clicks through those referral buttons on behalf of its visitors.
And the consumer clicks the referral link to the web address of the affiliate and purchases their affiliate products.
How Do I Join An Affiliate Program?
There are two types of affiliate marketing programs to join.
The first type of program is a self-hosted one that runs on your website with affiliate software. You can find these by searching for "Brand + Affiliate Program," and then filling out an application form to join them in their affiliate network or collection pages so you don't have any problems when it comes time for commissions. You will be giving a special affiliate link that you can use for your customers to purchase through
The second option would be an outside force like Amazon affiliates who work through third parties such as Linkshare (a division from eBay) which offers data security among other things; they also provide information about how much money could potentially come into my pocket should I choose this path.
What is required to join an affiliate network?
To join, you need a website and a way to receive money through PayPal or a bank account.
Although it is possible that someone can participate without any of these things by adding links on social media platforms like Instagram; this works best for high-end influencers with strong followings rather than just starting out small with no followers!
I always recommend having my own site so customers know exactly where their purchase will go when they make an order through the affiliate link.
How to start an affiliate marketer blog FAQ
What is a blog?
Many people are turning to blogs as a way of sharing their thoughts and opinions with the world. If you have an interesting idea, or just want someone else's perspective on something then there is no better medium than blogging!
Blogs range from personal accounts written by individuals all around the globe that cover everything from cooking tips to any niche you can think of.
we even find some cool science ones too-it doesn't matter what interests us because they'll be able to help satisfy whatever craving our minds may currently possess.
Did you know that 42.23% of people ages 18-49 read blogs?
Why should you start a blog?
The power to inspire others is in your hands. If you're passionate about what it seems like me then start a blog because there are so many reasons why.
One reason that stands out above all others? The ability for online readership and monetization will help push earnings up while also helping keep costs low, making passive income possible without much effort at all (which means more free time).
Wrapping Up
If you're serious about starting a blog and making money online in 2022, then you need to follow the right strategies.
That's why we've laid out the best way to start a blog – by using updated information and resources. We've also discussed how to start an affiliate marketing blog, as well as some of the best ways to monetize your blog traffic.
Get started building your affiliate blog today. We have tons of digital resources at your disposal.